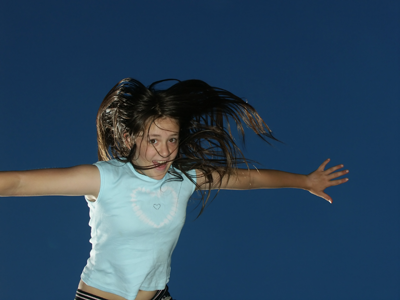 "Dear Christine,
I have read several self help books. Tried several techniques. On many occasions have attempted to start a journal, hoping to work on goals, self esteem and prosperity creation.
However good a start I make I find it so difficult to keep motivated, my self doubt creeps in. Being motivated and having enthusiasm for things in life has been a great problem for me since the loss of both my parents and my partner over a period of eight months. Any advice on how I can regain my zest and love for life? I have tried many things all to no avail: is there any hope for me?"  JR, Durham, UK
Dear JR
First of all, allow me to express my sympathy for your loss of your parents and your partner over a very short period of time. Such loss certainly requires a period of mourning and readjustment which will not necessarily be swift. It is perfectly normal and even desirable to have many feelings – of sadness, loneliness and even hopelessness – when faced with the gaps in our lives left by the departure of loved ones, whether through death or separation. Acknowledging and even welcoming these feelings is an important part of the process of recovery, and  being able to hold such feelings and work with them whilst also moving through them to acceptance is probably one of the key factors in returning to a more joyful life.
You don't mention how long ago you experienced these losses, and each person has a different time scale for mourning. Cultural background can influence the way we deal with bereavement, with certain societies encouraging visible, audible public expression of sorrow, and others choosing a quiet, private and internal way of grieving.
For some, grief is immediate and sharply felt, expressed spontaneously and freely. For others, the sense of loss creeps more slowly, perhaps only hitting home some weeks or months after the bereavement. And there are always those moments of recall, the promptings of a familiar sound, sight or place, the event or occasion when the person's absence is strongly felt, the shock of their habitual presence being no longer there.  So be kind to yourself and accept that what you experience may be the natural way your body, heart and soul respond to changes which have come from events beyond your control.
Take all the time you need to grieve. Your parents were with you all your life – it would be unrealistic not to feel their absence acutely for a period of time, and your partner was also a key part of your life – it is acknowledged that it can take many years to come to terms with the death of a partner, so take your time and value the personal growth you can experience from this process. Get some help from a bereavement counsellor if you would like someone to talk to. CRUSE in the UK specialise in bereavement issues, offering free advice and support. (www.crusebereavementcare.org.uk)
These events, your losses, were beyond your control – you can, however, now start to make a conscious decision about how you respond to the feelings which they have led you to experience. If you are ready to move forward, holding dear the precious memories of your loved ones, and allowing the feelings their loss has created in you to be a resource of strength and determination, then you can start to change and regain your motivation and zest for life.
Acknowledge to yourself that it's okay to feel sad sometimes, that you can be safely sad, and that you can also enjoy life's pleasures and joys alongside the sadness. Your respect for your loved ones does not mean you have to deprive yourself of joy – you can better honour their memory by living a full and richly rewarding life which is a testimony to their positive influences on your development.
Take some time to consider what you really want – if you really want to be happy, then the choice to feel happiness lies within you. You have demonstrated by asking these questions that you have sensitivity and awareness, that you know that the answer truly lies within. Develop that ability to look within, and accept yourself as a whole and sensitive person who is capable of deep feeling and unlimited growth. Take a quiet, reflective moment and ask yourself if it is alright for you to experience that which you desire – whatever it may be – and pay attention to the spontaneous response you get.
Make a definite decision to look for the positive in whatever happens to you – what strength and knowledge can you draw from your life experiences? Which people can you attract into your life to share and enhance your world?  Create your ideal in your mind, make it as vivid as the most compelling film you have ever seen, the most riveting novel you have ever read, and allow yourself to start living the possibility – remembering that all your emotions are valid, and that there will be times when life's natural events lead to feelings which modern society can tend to disown.
Although love can bring sadness and loss, the true joy lies in knowing that your strength increases through exposure to the full range of a life well lived – including the disappointment, confusion and unexpected results  which offer the greatest lessons.
Hope is always present in our lives, if we choose it so  – you can be, do and have whatever you want,  know that you deserve your heart's desire – and you can then respond in the way that best fulfils your needs. I wish you a joyful journey into a future filled with rich experience as you start to explore the map of your life – one which you can create and recreate as you tread more lightly into the world.
Christine